http://www.kvalifood.com>
Maximus Houmous (Hummus) - chickpea side dish
You can often buy hummus in supermarkets and specialty stores. Most of those I do not care much about. So I have bribed and begged my middle eastern friends for their recipes. From those I have made a humus that suits my taste. The recipe looks simple, but it took a LOT of experimentation to find the right balance.
Ingredients
The recipe yields approximately. 1 kg humus. 10 small servings.
400 g dried chickpeas (Equivalent to 800 grams cooked and soaked. If you use canned instead.) 
1 dl mild virgin olive oil
2 lemons, juice of
3 cloves garlic (garlic mmmhh ...)
1 tsp. paprika (preferably Turkish, I've heard, but I do not know why)
1 tbsp cumin, ground
3 tbsp tahini (makes it more bitter, and is optional).
2 tsp. salt, approximately, to taste
Directions
Let the chickpeas soak overnight in plenty of water. Preferably for 24 hours. At least for 12.
Boil them in a new fresh portion of lightly salted water until tender. (At least for 1 hour, but you should rather give them too much than too little)
Rinse in cold water.
Add the lemon juice and all ingredients but the oil. 
Slowly add the oil while blending well. If it is too thick to blend then, add a little water.
Season with salt and blend that in too. It's easier than doing it manually.
Let it rest for at least a few hours before serving. It is important for the taste. Preferably you should let it rest until the next day.
Serve with a little good extra virgin olive oil around as a "sauce", sprinkle with a little paprika. It is so nice and red. Garnish with (mild) black olives.
it is nice to eat with white bread or Arabic pancakes.
Or even better with a side of falafel.
Notes
Let them soak in as much water above the chickpeas as there is chickpeas. They absorb a lot of water and expand to the double the size.
It is a good idea to cook a double portion of chickpeas, they can be frozen.
You can also freeze the hummus in smaller portions. This portion is a lot to eat at once.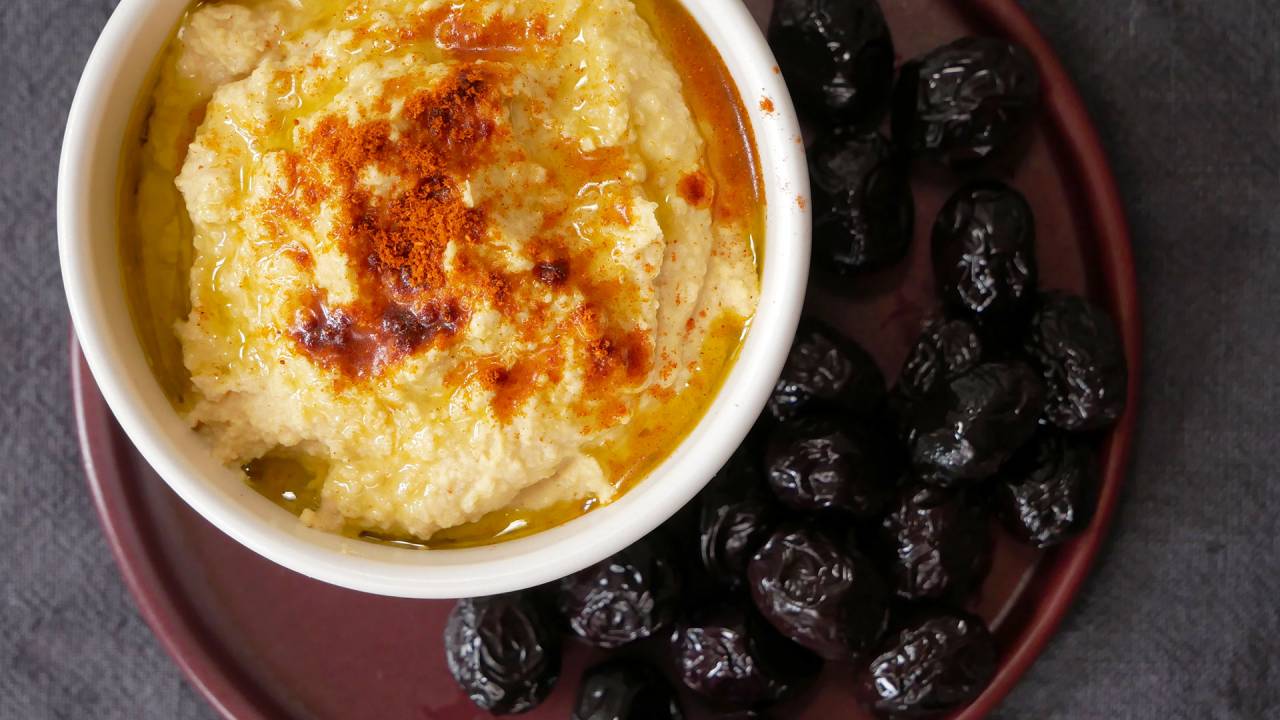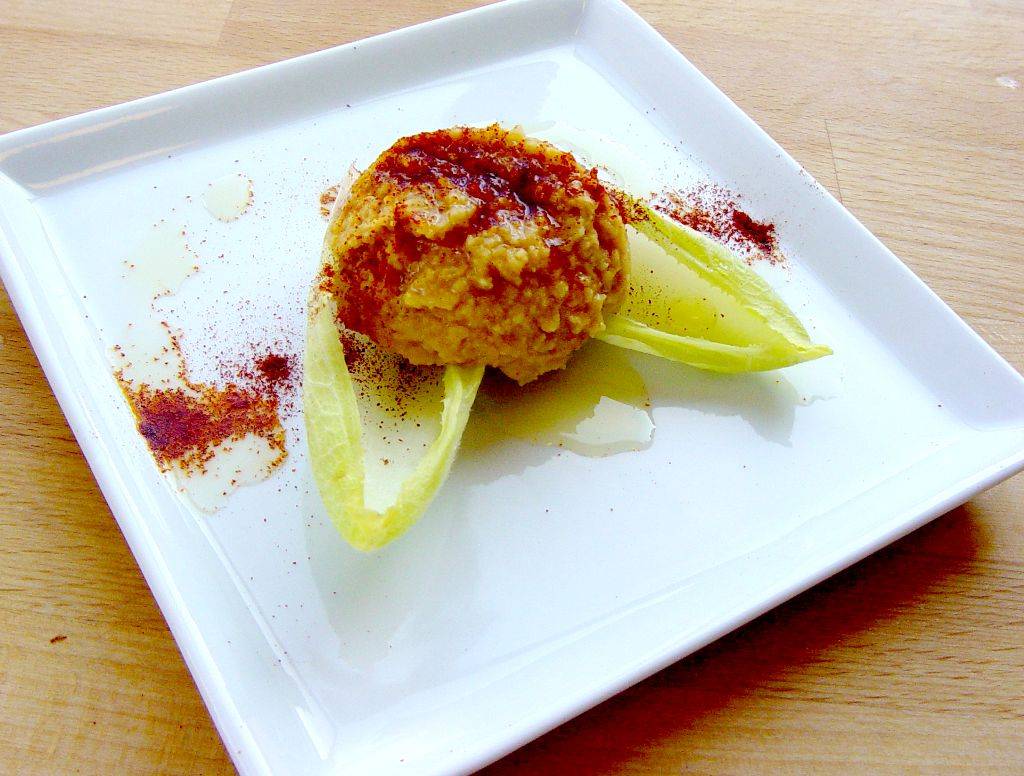 I am not exactly sure how to spell it: Humus, Hummus, Houmous, Homus, hummous or ... but I know how I like it.
-
Max M Rasmussen