http://www.kvalifood.com>
Homemade okara granola - sweet muesli with soy beans
When making soy milk there is a residue called "okara". If you roast it golden, it tastes like roasted almonds. It is therefore particularly suitable for a homemade "granola". And you, and the kids, will love it. It will not be a we-have-duty-to-eat-leftovers kind of thing, but a really good granola.
Ingredients
1 portion okara left from one portion homemade soy milk made with 500 grams (1 lbs) of soy beans .
4 dl (1½ cup) sugar (or to taste)
2 tbsp vanilla sugar, or some vanilla extract
1 kg (2 lbs) oatmeal.
200 g (7 oz) coconut meal
Directions
Mix it all together in one large container.
Divide into 2 large roasting pans. Preferably with high edge.
Roasted in the oven at 200 degrees until golden brown.
It's hard to say how long that should be, it depends on how much of soy milk is squeezed out of the okara.
But about one hour is a good bet. Turn ot over every fifteen minutes or less, so it does not burn. Especially at the end of the procces when the water has evaporated you got to do it often.
Notes
I use the wet okara directly from soy milk production. It's the easiest. If you have dried the okara you should put a few cups of water in the mix too so it lumps together a bit.
Buy the cheapest oatmeal you can find. As it will be roasted, the taste will changing anyway. For the better.
Can easily be eaten with homemade soy milk. So you can feel moral and frugal while eating it :-D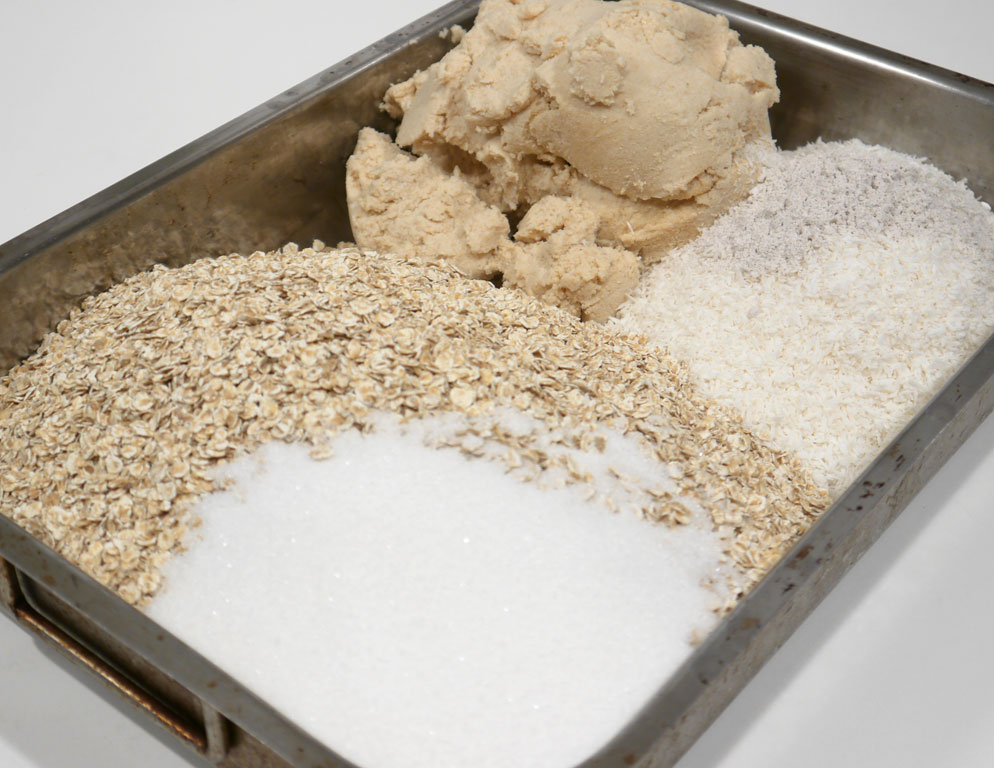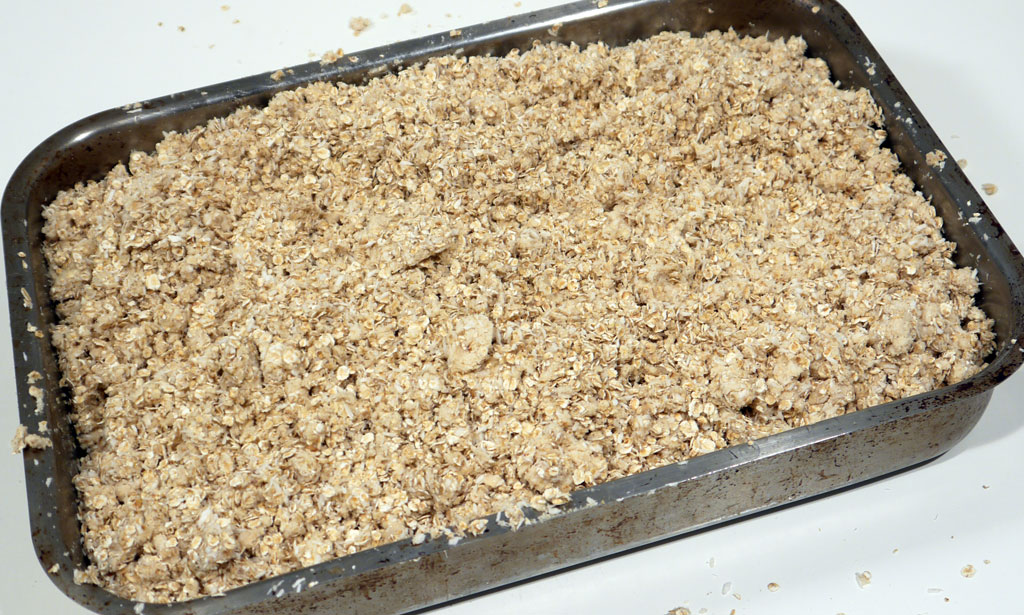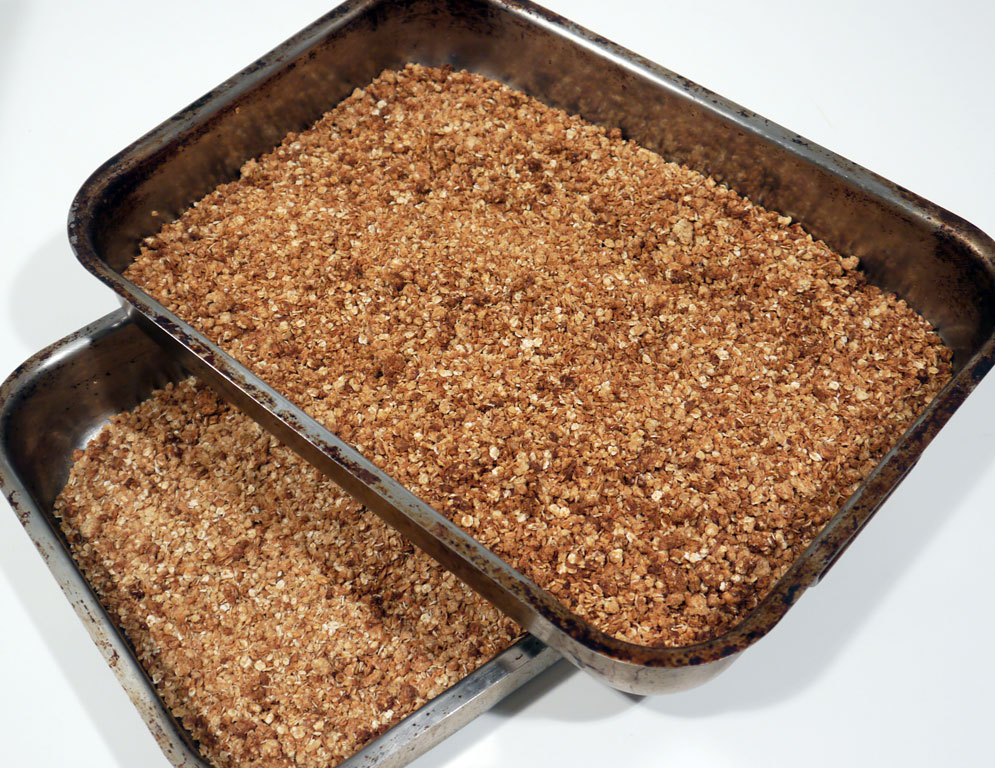 Roast it well. I prefer it when it *almost* burnt a little. This is the finished result.
-
Max M Rasmussen