http://www.kvalifood.com>
Chicken for days - Preparation for a busy week - Asian week
When you know you have a busy week coming, it's a good idea to prepare in advance so that the individual dishes can be simple and quick. I usually cook chicken dishes in those weeks. Therefore, I prepare enough chicken for as many meals as I need.

I often make the same kind of food for a week at a time. Asian, Indian, French, etc. Chicken prepared in this way is especially suitable for Asian week.

There are 4 servings per chicken, so it's just a matter of multiplying how many meals you need. If you are four in the family then it is a chicken a day.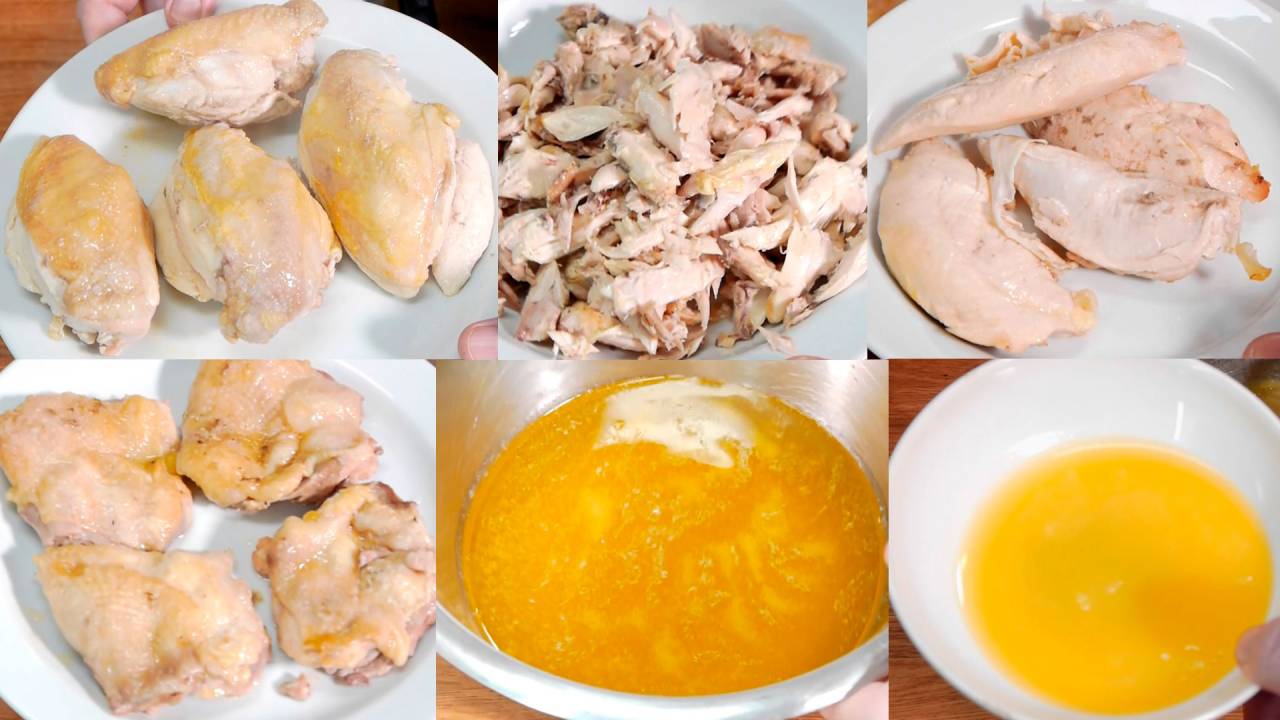 Breasts, pulled, fillets, deboned thighs, stock and fat for frying ... ready for an easy week.
-
Max M Rasmussen