http://www.kvalifood.com>
Andalouse (Andalusian) - salad with rice, tomato and peppers
A simple salad that is especially good if you have a rest of cooked cold rice from the day before. A hit in my family.

Ingredients
4 servings
4 (10 oz) tomatoes in wedges, deseeded

1 red pepper, roasted, deskinned and cut in julienne
1 cup (3 dl) rice, boiled with 2 cup (5 dl) water and salt, cold
1 medium onion, chopped
1 garlic, finely chopped
1 bunch (1 oz) (40 g) parsley, chopped
½ cup  vinaigrette
Vinaigrette : dressing made with 1 part vinegar / 3 parts oil. You can use lemon instead of vinegar. Salt and pepper. Use plenty of salt.

Potatoes : Use the finest and most waxy sort you can find. As a rule, the small varieties used for caramelized potatoes or asparagus potatoes.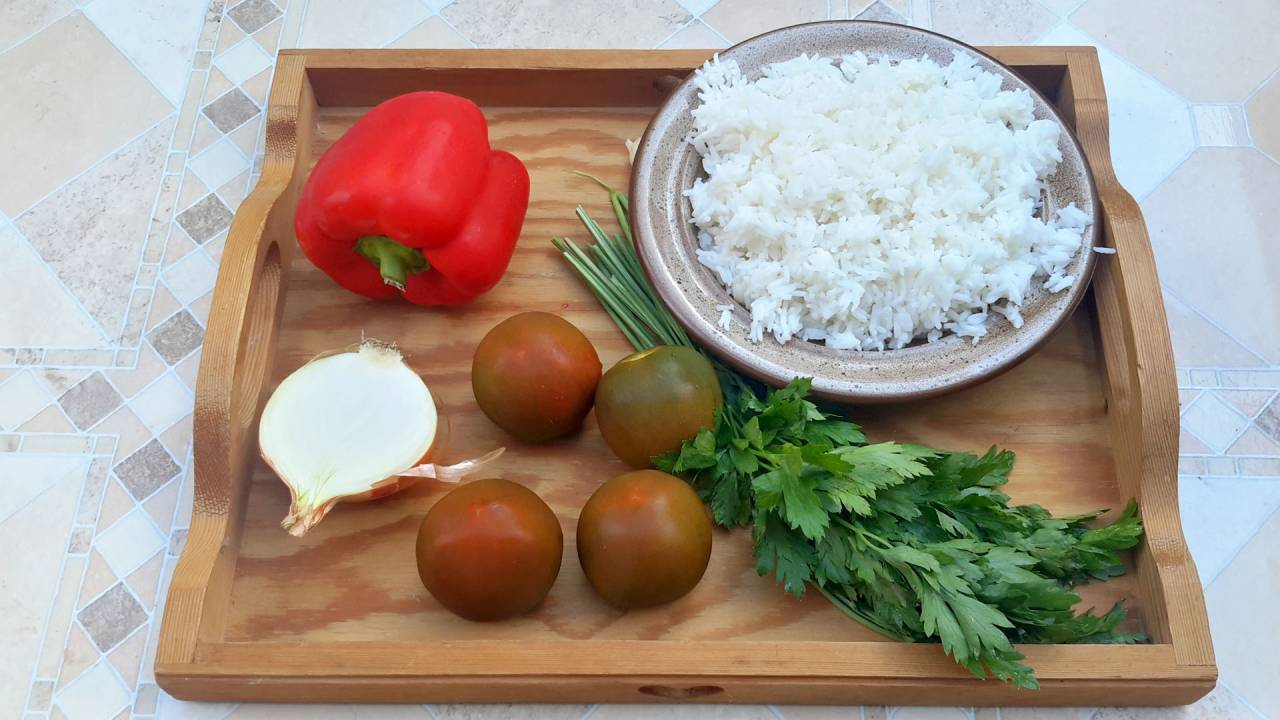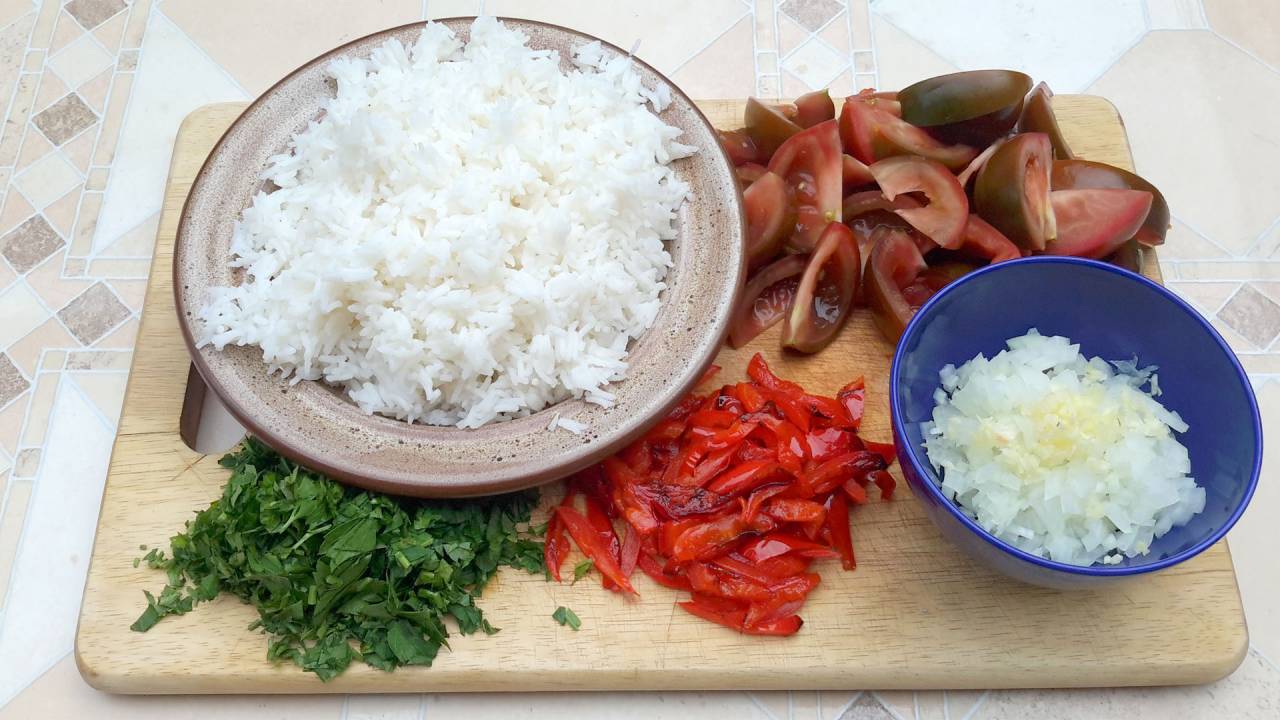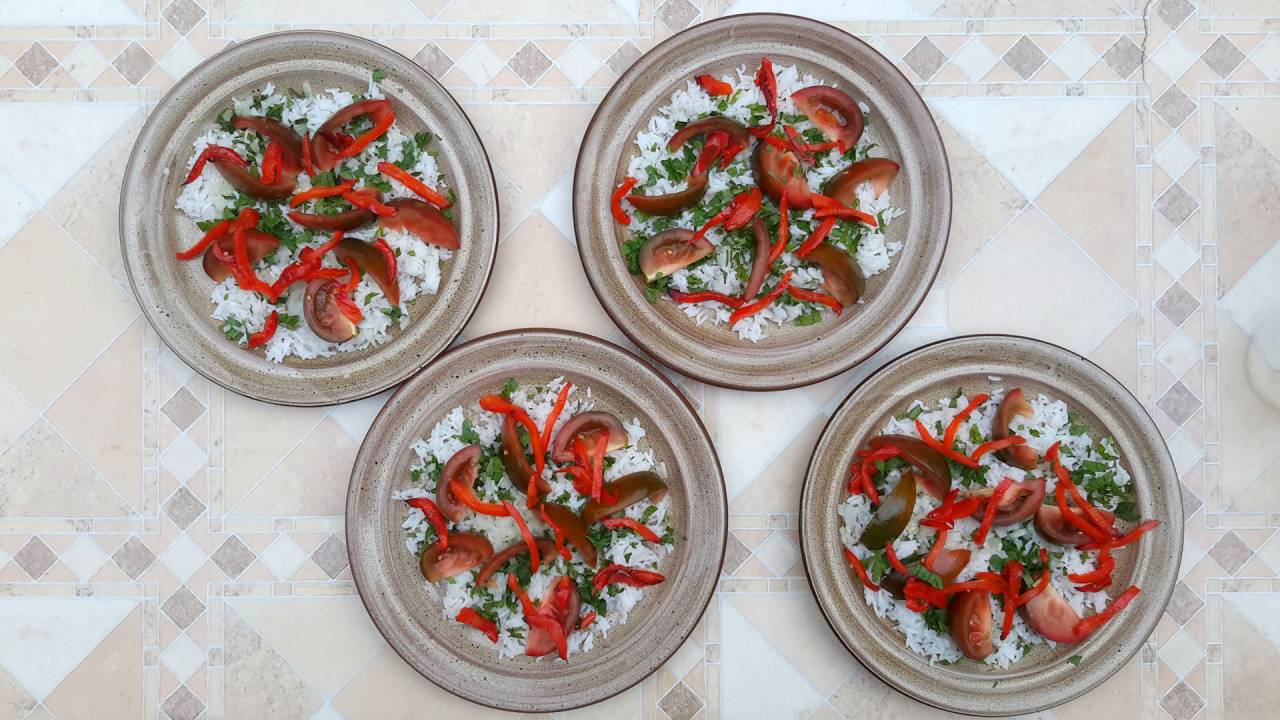 where do the potatoes mentioned fit in? Under Vinaigrette